Do you want to be a Director of Innovation?
Learn more about this career by downloading the profile overview fact sheet and put what you've learned into practice with a hands-on activation.
About
The director of innovation helps a company like Trane Technologies investigate new ideas and technologies and collaborate with a wide variety of teammates in the process. As a director of innovation at Trane Technologies, Jason researches and explores exciting new technologies that are designed to improve indoor air quality for classrooms and other indoor environments.
Evaluate Your Interest
Explore the profile to learn more about the skills students need to succeed in this career:
Are you a creative problem solver?
Do you like to think outside the box?
Can you use math to solve a problem?
How comfortable are you collaborating with others and leading?
Activate Your Interests
Provide practical steps students can take in everyday life to pursue this career:
Focus on taking classes in math and computer science.
Polish your communication and leadership skills with friends or family.
Get comfortable using technology to solve real-world challenges.
Consider the ways that innovation could be used to improve learning at your school.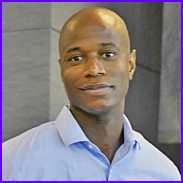 If you're considering a career, you really should find a job that fits who you are as a person—your passions and your interests.
Jason Tilghman
Trane Technologies
Additional Careers to explore
Go on the job with other Trane Technologies employees to discover how they apply essential STEM skills to solve real-world challenges. Check out the career video, then ignite student interest with a companion career profile and student activation.

HVAC Technician
Keeping people and businesses comfortable indoors
Meet the versatile HVAC technician who ensures that indoor air quality remains healthy and comfortable for commercial and residential clients.
Learn More

Product Development Engineer
Bringing together people and processes
Find out how a product development engineer ensures quality products that adhere to industry standards by coordinating cross-team collaboration.
Learn More