Do you want to be a Product Development Engineer?
Learn more about this career by downloading the profile overview fact sheet and put what you've learned into practice with a hands-on activation.
About
Product development engineers bring together a variety of people and teams within an organization to solve problems in a way that will be most successful. As a product development engineer at Trane Technologies, Ana combines finance, marketing, and manufacturing knowledge to oversee the entire product development lifecycle and new product development.
Evaluate Your Interest
Explore the profile to learn more about the skills students need to succeed in this career:
Are you analytical with strong attention-to-detail?
Do you enjoy finding ways to solve problems?
Can you perform effectively as part of a team?
How comfortable are you with using new technology?
Activate Your Interests
Provide practical steps students can take in everyday life to pursue this career:
Focus your academics on building math and STEM foundations.
Find opportunities to practice teamwork and communication in school or at home.
Explore the possibilities and applications of 3D modeling software and computer aided design (CAD).
Research careers that are geared toward the engineering of new products.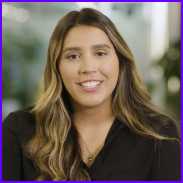 I think that empowering people to be who they are is the strongest asset that a company can have.
Ana Llanos
Trane Technologies
Additional Careers to explore
Get an inside look at the daily duties of other Trane Technologies team members who all harness STEM skills to improve lives. Check out the career video, then ignite student interest with companion a career profile and student activation.

Director of Innovation
Exploring new frontiers in indoor climate control
Meet a director of innovation who brings together the diverse perspective of team members around the world to discover new developments in HVAC technology.
Learn More

HVAC Technician
Keeping people and businesses comfortable indoors
Meet the versatile HVAC technician who ensures that indoor air quality remains healthy and comfortable for commercial and residential clients.
Learn More